About Us
---
Who we are:
Elegance, Beauty , Shine, our name says it all.Established in 2008 at Mumbai (India), with a simple goal in mind to manufacture and deliver the finest and best quality products for customers as "your faith is far more precious than mere gold". In less than seven years we achieved way more of our set goal and surpassed it, making it necessary for us to take first step in establishing our brand awareness and expanding our business to reach every corner of India & abroad.
We are the PLATINUM members of INDIA BULLION AND JEWELLERS ASSOCIATION LTD( IBJA).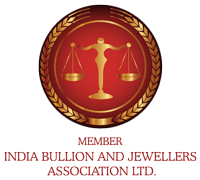 We are today India's most aspirational pure gold, silver and fine jewellery brand with an exquisite range of gold and silver coins, bars and wide range of equally spectacular gold jewellery studded with diamonds or colored gems.
Quality:
Consistency in delivering our promise – We promise superior quality in coins, bars and jewellery with purity guaranteeing the same with a certificate. We claim and deliver the exact carats and weight that we promise.
Better service:
Our commitment does not stop at our products, we extend our commitments to our customer service as well. We believe an open-door policy, whereby our customers can directly communicate with us.
We are also happy to customize our customers individual requests, whenever possible by customizing orders to their requirements.
Most importantly, we treat our valued customers like people and believe in client satisfaction.
We make sure of providing best quality products to our customers which will keep them satiated and love our products.